Maths
We aim to develop each child's confidence in Mathematics, and encourage a sense of fun and enjoyment in numbers. From EYFS onward, children gain experience using a wide range of mathematical equipment, for we believe that learning begins through practical activities. During Key Stage Two, children will occasionally work from mathematical text books and other supplementary material.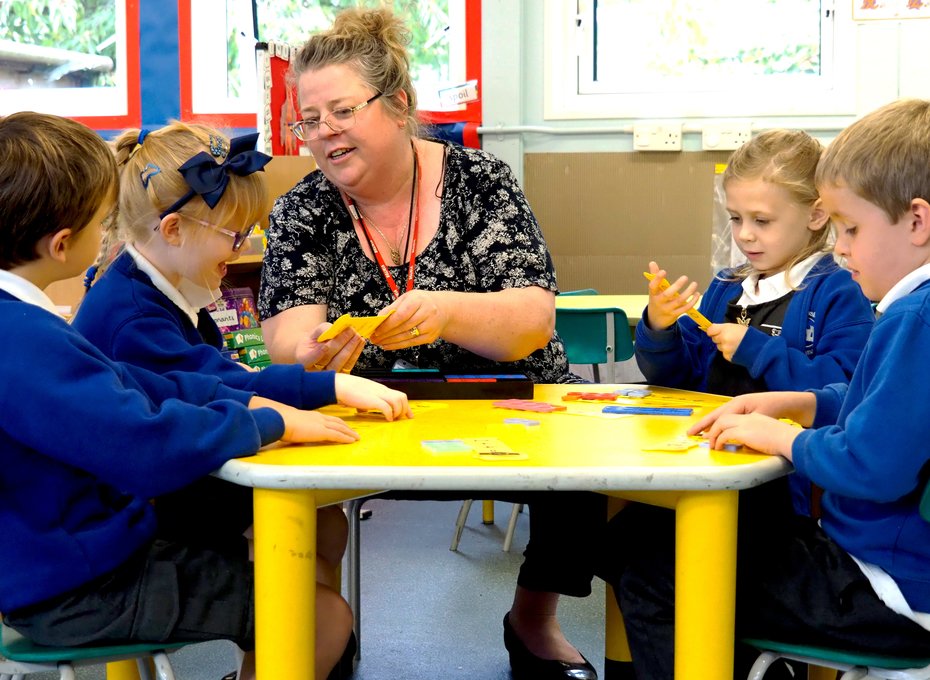 Basic skills in Numeracy are taught as soon as the child arrives in school and are revisited and developed throughout the 2 Key Stages. Each new area or aspect of mathematics is allocated a specific number of days in which it will be taught, before the children move on to the next subject. Direct teaching is the key to numeracy: each lesson begins with a structured period of mental mathematics, followed by specific tasks. Teachers have a wide range of support material which can be used to consolidate teaching and learning
Wherever possible, mathematics draws upon real-life situations, and, according to their age and ability, the children will cover calculation strategies (including times tables), money, fractions, percentages and probability, measure, shape and space, data handling.
The aim is for the child to be able to make calculations quickly and accurately, using logical methods to arrive at solutions to problems.
Children have opportunities to work on our computers, using a variety of mathematical programs, and calculator skills are taught from Year Two onwards.
Click on the links below to find our Calculation policies
Please find below the powerpoint presented at the Parent Workshop.
Please find below a useful guide for Times Tables Rockstars