School Meals
Helmsley School provides freshly cooked, locally sourced lunchtime meals which are available to all children. The school meal service is provided by North Yorkshire Catering which is part of North Yorkshire County Council. In order to allow the school cook to plan and order ingredients efficiently, we do ask that children do not alternate between school lunch and packed lunch if at all possible.
All children in Reception and Key Stage One are eligible for a free school meal.
Some children prefer to bring in a packed lunch and we are happy to accommodate this in the school dining hall. We do ask however, that lunches are healthy and well balanced and do not contain any glass bottles or sharp cutlery. Water will always be made available for children who bring in a packed lunch. Guidance for providing a healthy school packed lunch can be found on the NHS Choices website.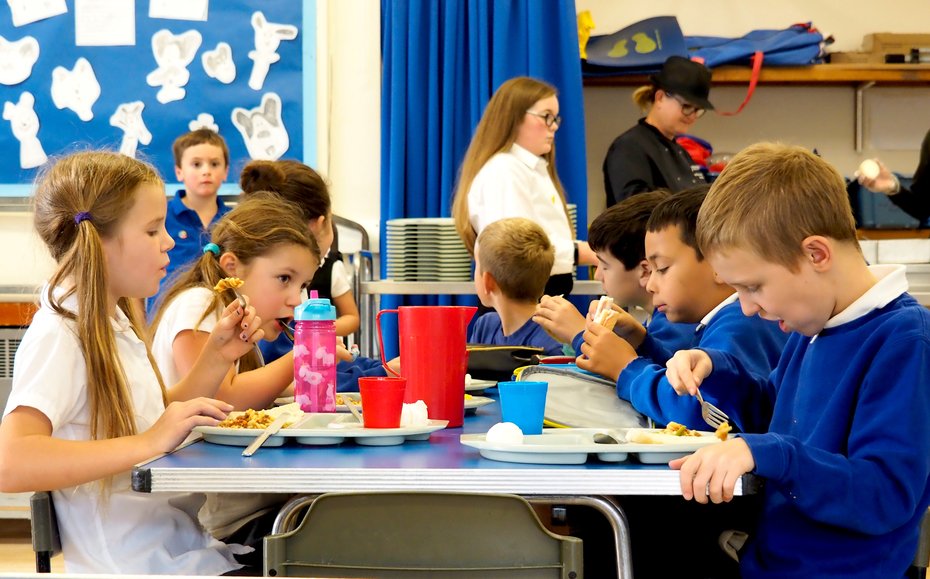 We operate a family grouping system at meal times where each table has children from every age group. Packed lunch and School Meal children all sit together. This encourages the older children to support younger ones and encourages a more relaxed and enjoyable lunchtime experience for everyone.